Our Canadian Story
The Canadian Starbucks story began in Vancouver, BC on March 1, 1987 with the opening of the Seabus Waterfront Skytrain location. This store was home to Starbucks Coffee's first cafe outside of the U.S. and set the stage for the company's international growth. Canada is now home to over 1,400 stores, both licensed and company operated as well as over 23,000 Canadian partners.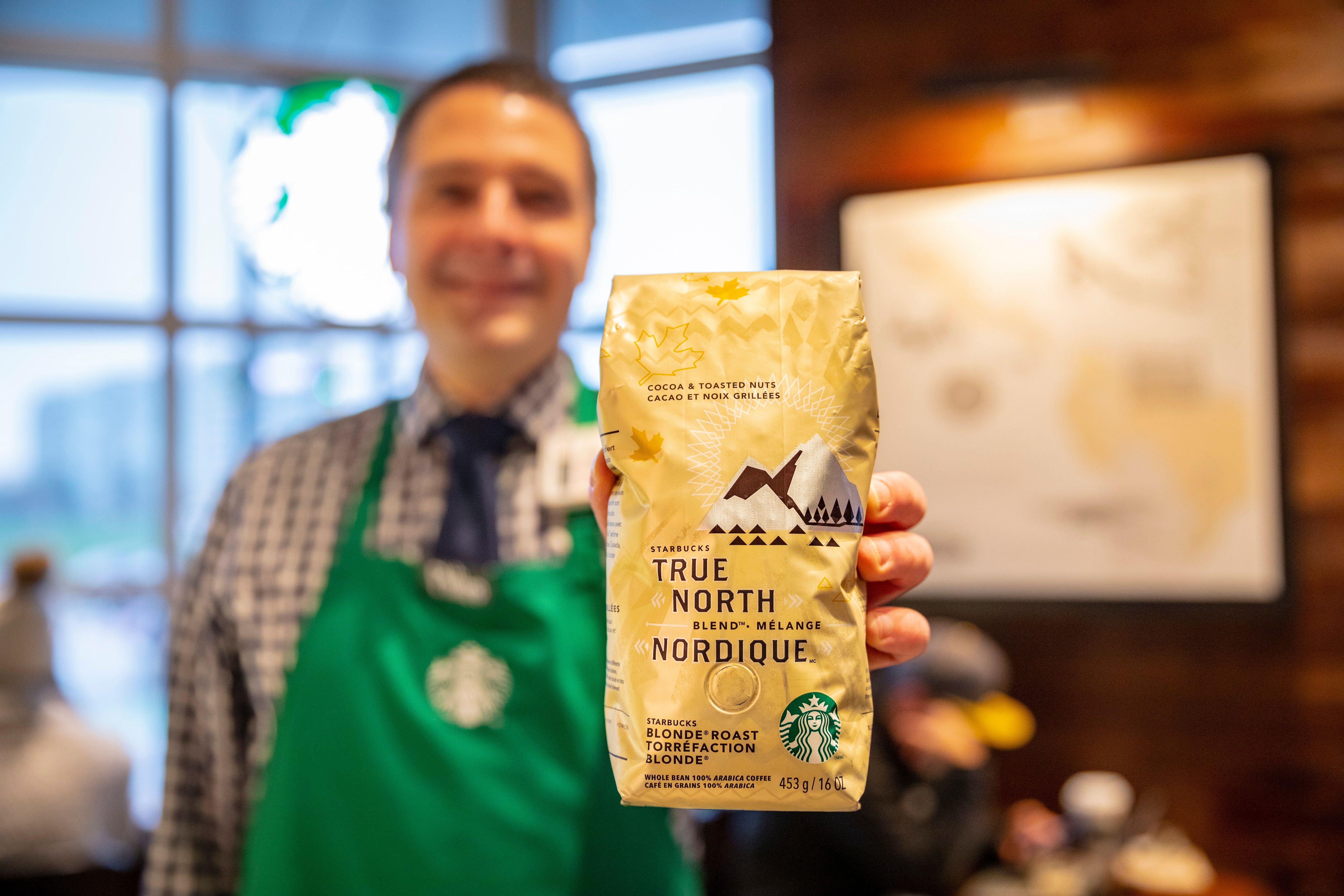 In 2002, Toronto became home to the Canadian support center (head office) and since then, additional regional offices have opened their doors in the Canadian markets of Vancouver and Montreal. There are also many partners who work to support the business remotely by working from their homes across the country.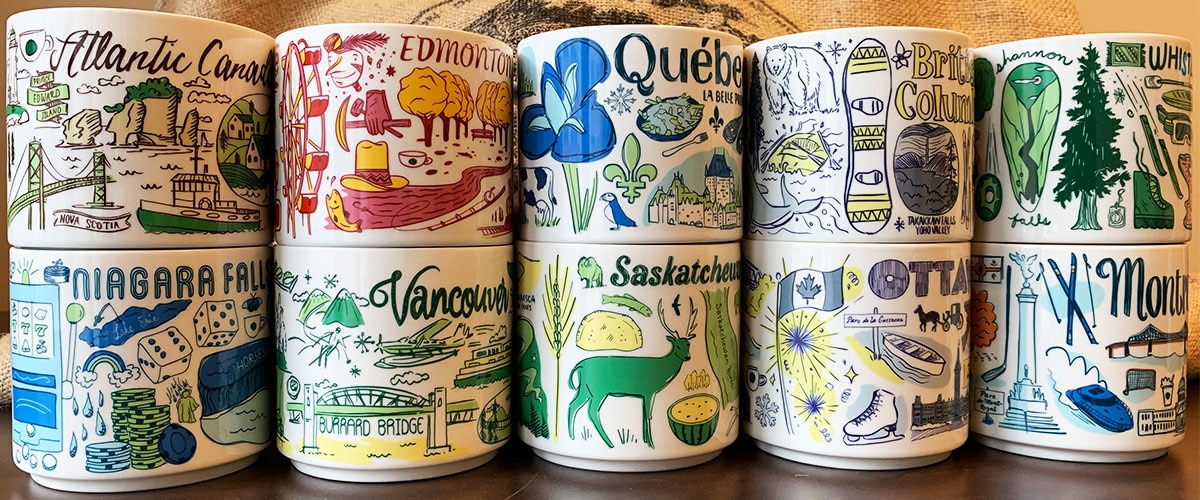 OUR CANADIAN HISTORY - TIMELINE
1971 – Starbucks Opens Its First Store in Seattle, WA's Pike Place Market
1987 – Starbucks enters the Canadian market with its first international location in Vancouver
1995 – Starbucks Canada develops partnership with Chapters Bookstore
1996 – Enters Toronto market with 5 stores
1999 – Enters Saskatchewan market
2000 – Enters Quebec and Atlantic Canada
2002 – Starbucks Canada opens the Canadian support center (head office) in Toronto
2004 – Whole bean coffee enters the Canadian grocery market
2010 – Canada opens its first LEED certified store in Toronto
2010 – Recognized by the Global Mail as a top employer for young people
2013 – Starbucks Canada names a coffee for Canadians, by Canadians. True North Blend®/Melange Nordique® is born after 22,000 entries were submitted in a nationwide contest to name this unique blonde roast
2014 – Inducted into Waterstone Canada's Most Admired Corporate Cultures Hall of Fame
2015 – Starbucks Canada commits to hiring at least 1,000 refugees by 2022
2016 – Starbucks Canada increases mental health benefit from $400 to $5,000 per year
2019 – Starbucks Canada operates over 1400 stores and employs over 23,000 partners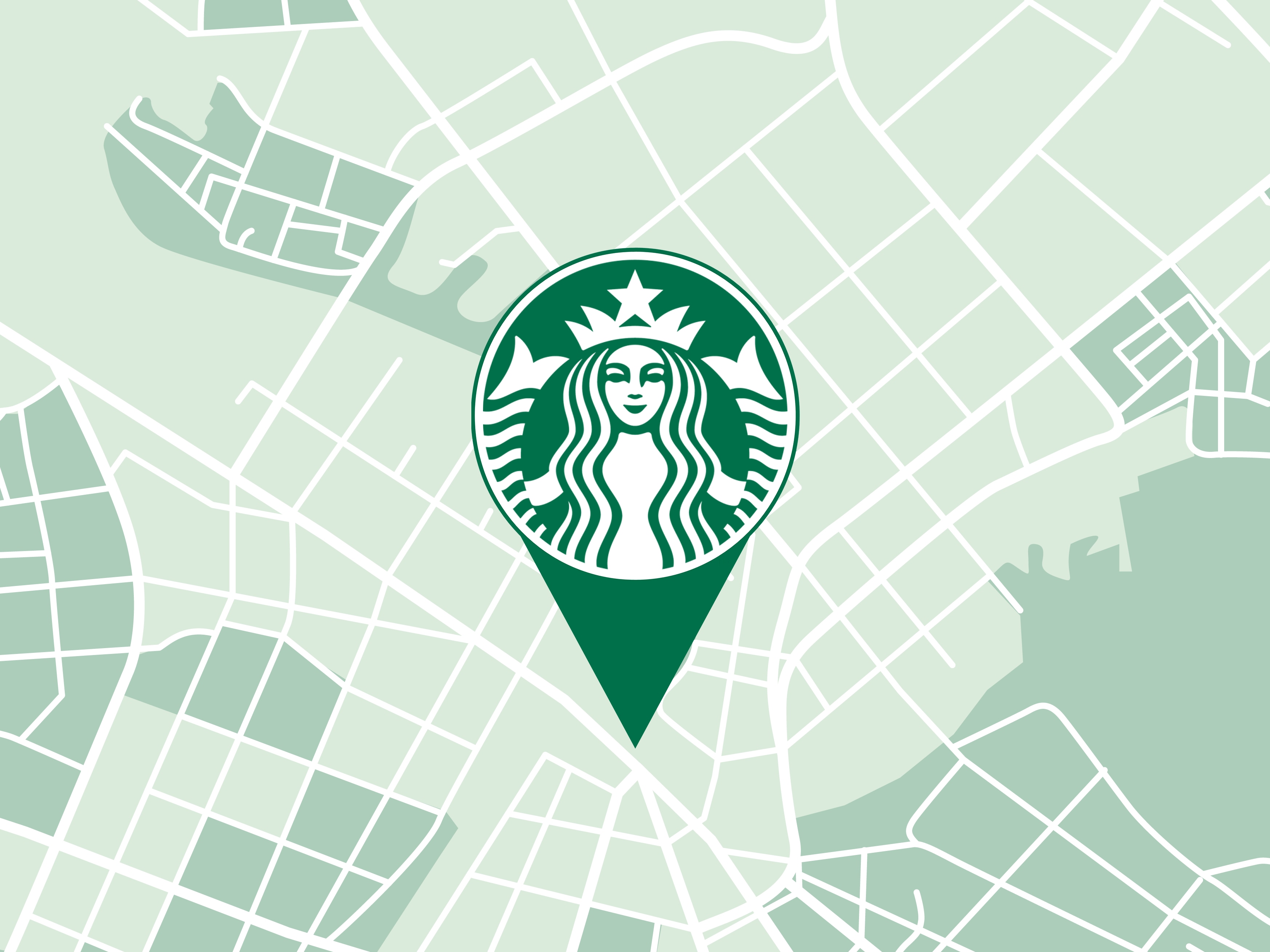 Search Retail jobs by Location
Use our interactive map to search and apply at a Starbucks location near you.
HONOURED AND RECOGNIZED
2018 - World's Most Ethical Companies

2018 - Fortune World's Most Admired Companies

2019 – Glassdoor's Best Places to Work

Lifetime Recognition – Waterstone Canada's Most Admired Corporate Culture
ACCESSIBILITY SUPPORT
Starbucks Corporation is committed to offering reasonable accommodation to job applicants with disabilities. If you need assistance or an accommodation due to disability, please contact us at 
applicantaccommodation@starbucks.com
.
STARBUCKS IS AN EQUAL OPPORTUNITY EMPLOYER
Starbucks is an equal employment opportunity employer of all qualified individuals. Starbucks does not discriminate on the basis of race, colour, religion, sex, national origin, age, physical or mental disability, sexual orientation, marital status, military/veteran status, gender identity and expression, genetic information or any other basis protected by local, provincial, or federal law.