Navigate your application
Make progress in your job search as you research and review helpful information. From application to interview, find the answers you need to confidently advance towards your career goals at Starbucks.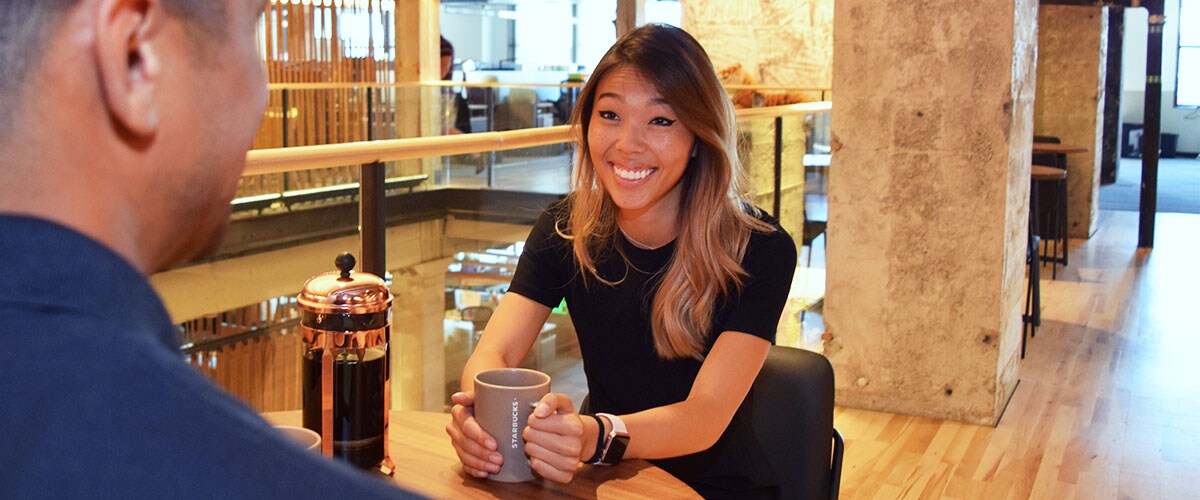 RESUME AND INTERVIEW TIPS
Tailor your resume
Focus your objective or professional summary on the key skills you bring to the new role.
Include relevant experience from the last 10 years, starting with most recent.
Showcase your professional accomplishments; highlight how you've added value in your previous roles.
Review the job posting thoroughly and ensure your experience reflects the themes and requirements of the role.
Prepare to interview
Research company culture by understanding Starbucks Mission & Values and reviewing Starbucks Stories.
Familiarize yourself with behavioral-based interviewing. Prepare specific examples reflecting the competencies of the role. 
Visit a Starbucks® store to observe the operation and familiarize yourself with our products.
Straws are out, lids are in: Starbucks announces environmental milestone
Starbucks Canada Announces a Commitment to Rescue 100 Percent of Food Available for Donation
FREQUENTLY ASKED QUESTIONS
The best way to search jobs and apply is on our Careers website. Once you've created a profile you'll be able to quickly apply for additional openings and set up job alerts.

Yes, you can apply for multiple openings.

Ensure your resume or work history is up to date and provide as much relevant information within your application. And make sure to double-check that your contact details are current.

Once you have submitted your application you will receive an email to say that we have received it.

The job postings for retail hourly roles (barista, shift supervisor, and shift manager) at Starbucks are refreshed every 90 days to ensure timely correspondence with interested applicants. We encourage candidates to opt-in to job alerts for roles in which they are interested so they will be notified of at the start of each hiring cycle and can re-apply to the newest job postings.

Timing varies based upon which position(s) you have applied for. Our recruiters and store managers review job applicants for each opening and reach out to those who appear to be a strong match with the position.

It's exciting to learn that you are interested in joining Starbucks again. Please search and apply for roles in the usual way, via the 'find a job' navigation menu. If you remember your old partner number, you can enter it on your application.

To stay updated on the latest career opportunities the 'search jobs' section is the best place to look. Once you've created a profile you'll be able to quickly apply for additional openings and set up job alerts. We also feature open positions on LinkedIn, so we welcome you to visit our Company Page and follow us to stay informed. If you would like to learn if your local Starbucks is hiring, it's best to apply online first.

To set up job alerts, click into your profile on the Taleo site and then scroll to the bottom of the page to find "Work Preferences". In this section, you can fill out your location and role interests. After saving these selections, select "My Account Options" in the upper right corner of the page and select yes next to the option asking if you would like to receive job alerts. With this completed, you will receive emailed job alerts for the location and role type you are interested in.

Yes, if we decide not to move forward based on the initial resume review, we will let you know via email. If you have talked directly with a recruiter or store manager, that individual will let you know about the status of your application. Please note that while we would love to connect with all of our candidates, we are unable to provide feedback on submitted applications.

Absolutely—you are more than welcome to apply for other positions.

Our Careers website is updated regularly to show new jobs when they open. We are always accepting applications for baristas in our retail stores. Please use the 'search by location' map to find location(s) where you would like to apply.

If you need assistance or an accommodation during the interview process, please contact us at applicantaccommodation@starbucks.com.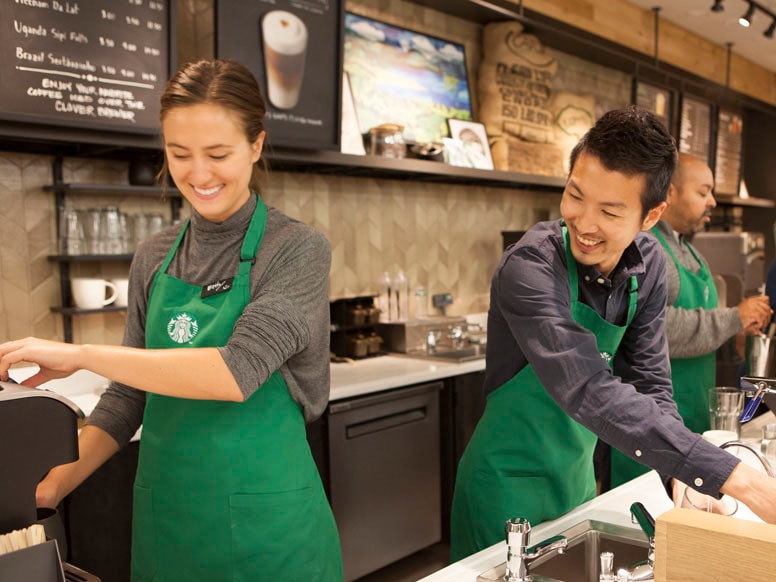 Dress Code Preview
Bring your personal taste and handcrafted style to your role in Starbucks retail. We designed our Dress Code to reflect the professionalism of our partners, the commitment to making every moment right and the inclusive welcome at the heart of our brand.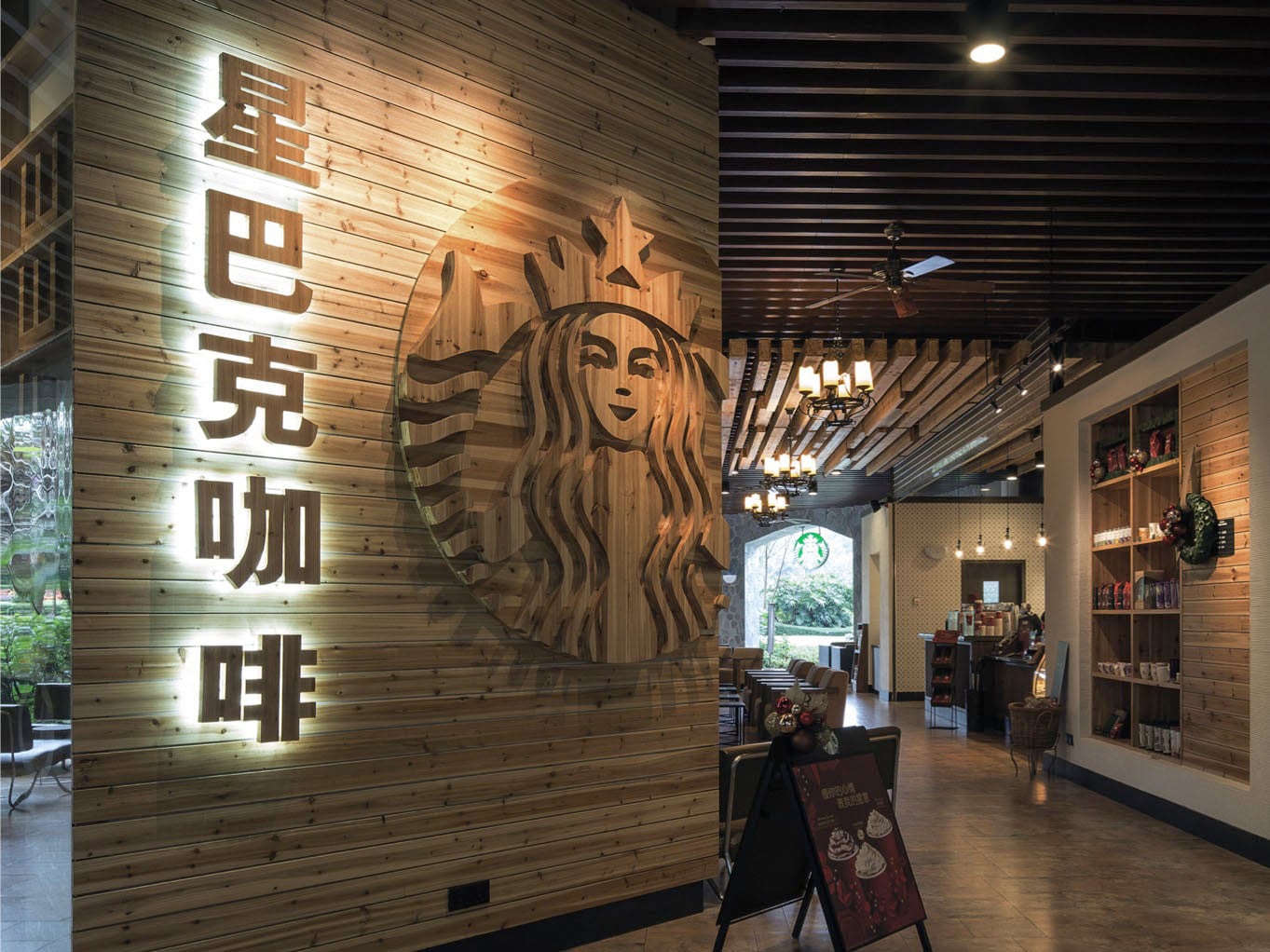 International Careers
We are privileged to connect with millions of customers everyday in more than 75 global markets, and we continue to grow our international teams to support our Mission and Values.
HONOURED AND RECOGNIZED
2018 - World's Most Ethical Companies

2018 - Fortune World's Most Admired Companies

2019 – Glassdoor's Best Places to Work

Lifetime Recognition – Waterstone Canada's Most Admired Corporate Culture
ACCESSIBILITY SUPPORT
Starbucks Corporation is committed to offering reasonable accommodation to job applicants with disabilities. If you need assistance or an accommodation due to disability, please contact us at 
applicantaccommodation@starbucks.com
.
STARBUCKS IS AN EQUAL OPPORTUNITY EMPLOYER
Starbucks is an equal employment opportunity employer of all qualified individuals. Starbucks does not discriminate on the basis of race, colour, religion, sex, national origin, age, physical or mental disability, sexual orientation, marital status, military/veteran status, gender identity and expression, genetic information or any other basis protected by local, provincial, or federal law.