Connect with something bigger
Working in a Starbucks® store is different from any other job. You are creating moments of connection with our customers every day, all around the world. You will handcraft delicious beverages and build relationships with our customers and with your fellow partners. We offer great benefits and an environment that is truly welcoming.
Baristas are the face of Starbucks. They are an important part of our customers' days, and experts in handcrafting delicious, perfect beverages. Baristas personally connect and create moments that make a difference and work together to create a welcoming store environment. They bring our mission and values to life—for our customers and each other—while proudly wearing the green apron.
Shift Supervisors create great experiences for partners and customers alike. They run shifts, lead the store team and make decisions that impact store operations. This role is a great way to develop leadership skills and expand your responsibility.
Assistant Managers inspire our customers while developing management skills on their journey to running a great store on their own. The role provides the opportunity to manage store operations, drive business results, lead a team and develop talent—allowing those partners to become the very best they can.
Store Managers run their store as if it belongs to them—from managing daily operations to taking responsibility for financial results. Our managers are front-of-house leaders, spending time on the floor to connect with partners, customers, coach in the moment and identify ways to drive results. The role provides the opportunity to develop your own team, hiring and welcoming new partners and future leaders for your store.
District Managers lead a multi-store portfolio and are accountable for store performance in their district by assessing the business, creating meaningful plans to drive results and building connections with their community. They are a leader of leaders who coach and develop future talent, share company vision and goals and consistently inspire their teams to create meaningful connections for customers and each other.
Regional directors drive long-term growth in their portfolio of over 100 stores. They develop multidimensional leaders and build their team's capability to achieve excellence while uniquely integrating Starbucks into each neighbourhood and community they serve.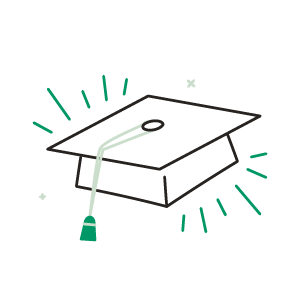 Tuition Reimbursement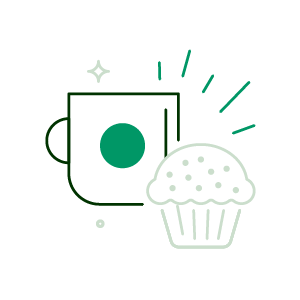 Partner Discount & Markout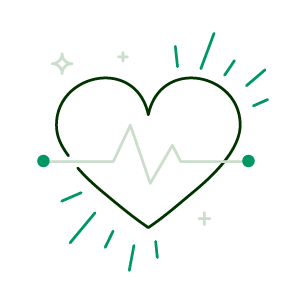 Extended Health Coverage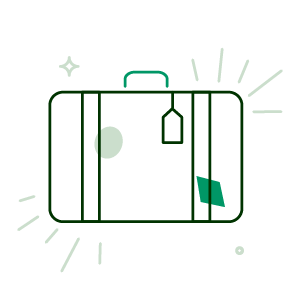 Paid Time Off/Flexible Scheduling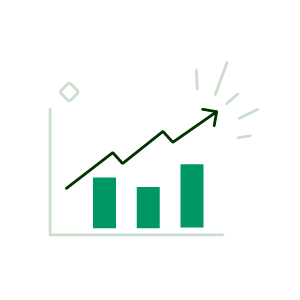 Stock, 401(k) & Financial Well-Being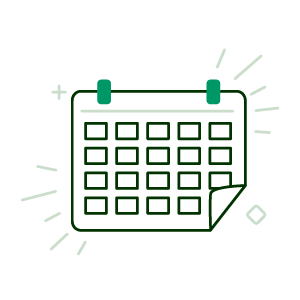 Career Development
Creating opportunities that matter
Starbucks has and will always look to create opportunities for those in need. As one of  Canada's leading employers of young people facing barriers to employment and of refugees entering the Canadian workforce, we have set ambitious hiring goals and are sharing best practices with other employers in Canada. These are just some of the ways we hope to redefine the role and responsibility of a for-profit company.
Our social impact
At the heart of Starbucks is our mission: with every cup, with every conversation, with every community – we nurture the limitless possibilities of human connection. That sense of purpose extends beyond our stores, to our partners and their families, the communities we serve and the planet that we all share. Together with our more than 24,000 partners and organizations like Conservation International and Opportunity for all Youth, we can use our scale for good.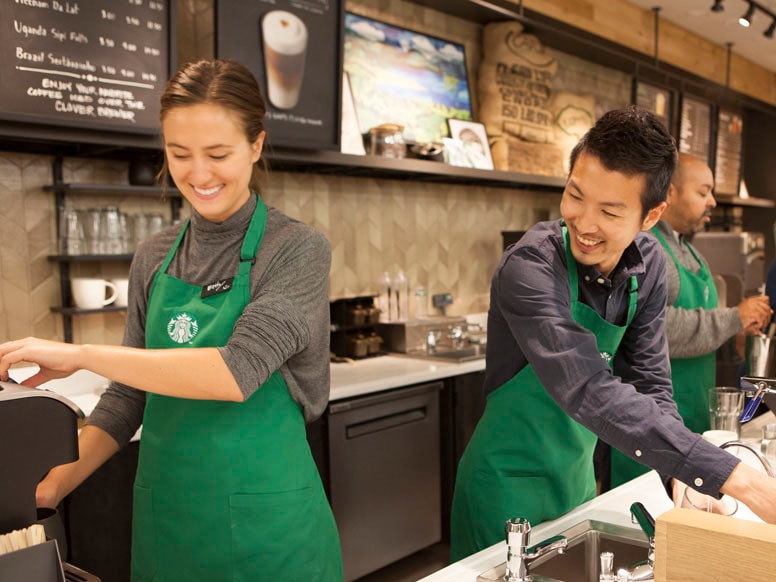 Dress Code Preview
Bring your personal taste and handcrafted style to your role in Starbucks retail. We designed our Dress Code to reflect the professionalism of our partners, the commitment to making every moment right and the inclusive welcome at the heart of our brand.
HONOURED AND RECOGNIZED
2018 - World's Most Ethical Companies

2018 - Fortune World's Most Admired Companies

2019 – Glassdoor's Best Places to Work

Lifetime Recognition – Waterstone Canada's Most Admired Corporate Culture
ACCESSIBILITY SUPPORT
Starbucks Corporation is committed to offering reasonable accommodation to job applicants with disabilities. If you need assistance or an accommodation due to disability, please contact us at 
applicantaccommodation@starbucks.com
.
STARBUCKS IS AN EQUAL OPPORTUNITY EMPLOYER
Starbucks is an equal employment opportunity employer of all qualified individuals. Starbucks does not discriminate on the basis of race, colour, religion, sex, national origin, age, physical or mental disability, sexual orientation, marital status, military/veteran status, gender identity and expression, genetic information or any other basis protected by local, provincial, or federal law.