BECOMING RESOURCE POSITIVE
We are committed to becoming resource positive – to give more than we take from the planet. We will store more carbon than we emit, eliminate waste and conserve and replenish more freshwater than we use.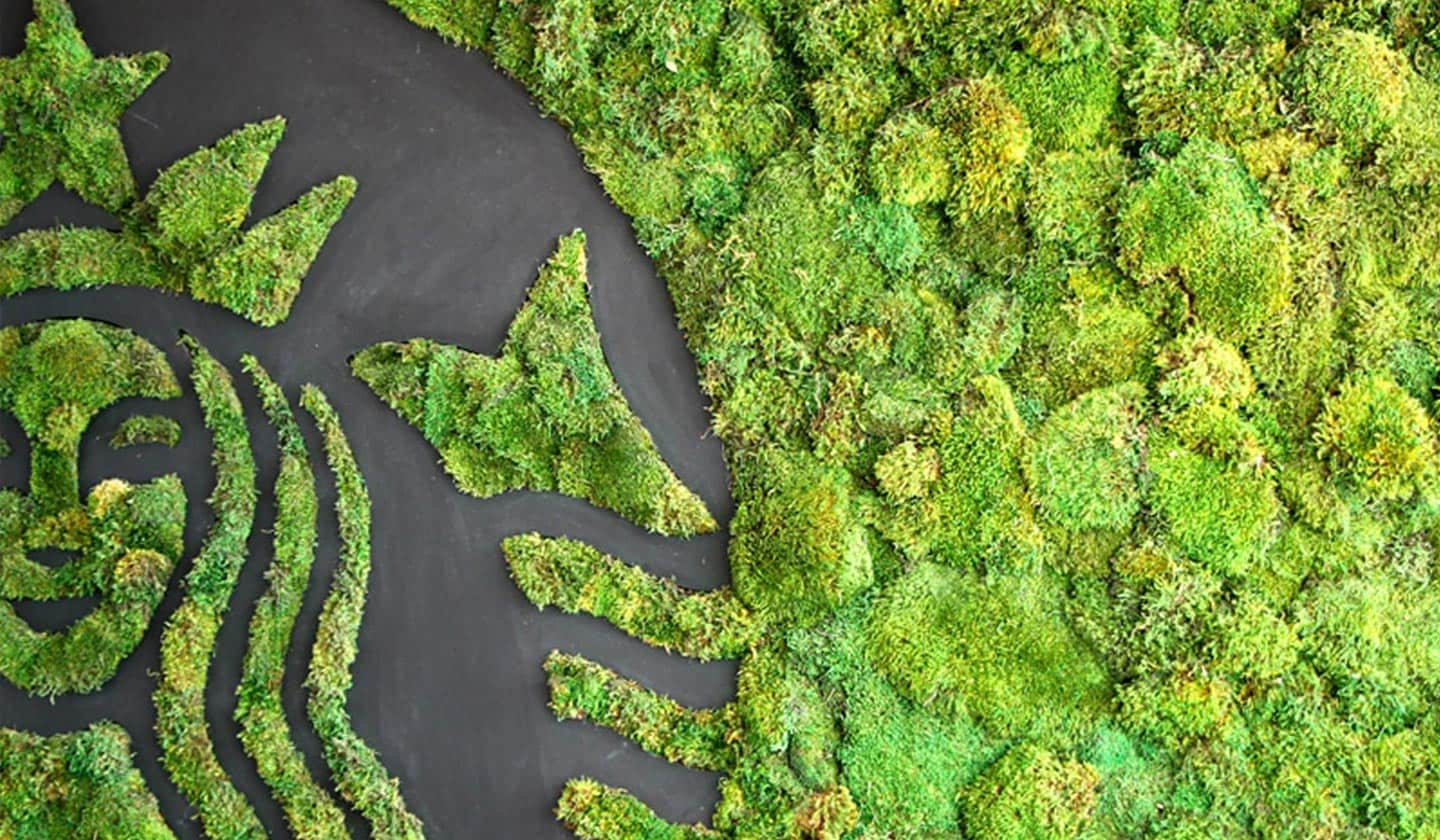 2030 COMMITMENTS
Starbucks set a multi-decade commitment to reduce our carbon, our water and our waste footprints by half by 2030.
Read more
AREAS OF FOCUS
We're driving innovation at scale to achieve our 2030 targets through these five focus areas:

Expanding plant-based menu options

Shifting away from single-use to reusable packaging

Investing in regenerative agriculture, reforestation, forest conservation and water replenishment in our supply chain

Working on better ways to manage our waste

Innovating with more responsible stores, operations, manufacturing and delivery
PROGRESS TOWARD OUR COMMITMENTS
Starbucks is committed to transparency. Learn more about our commitments to the planet and our progress on our Environmental and Social Impact Reporting Hub.
Learn more
ETHICAL SOURCING STANDARDS
Track the responsible ways we produce and purchase our coffee, tea, cocoa and manufactured goods.
Learn more
ALL THE LATEST
Stay up to date with Starbucks commitment to environmental sustainability.
Get news now