From the beginning, Starbucks set out to be a different kind of company. One that not only celebrated coffee but also connection. We're a neighborhood gathering place, a part of your daily routine. Get to know us and you'll see: we are so much more than what we brew. We call our employees partners because we are all partners in shared success. We make sure everything we do is through the lens of humanity—from our commitment to the highest-quality coffee in the world, to the way we engage with our customers and communities to do business responsibly. 
OUR MISSION
With every cup, with every conversation, with every community -- we nurture the limitless possibilities of human connection.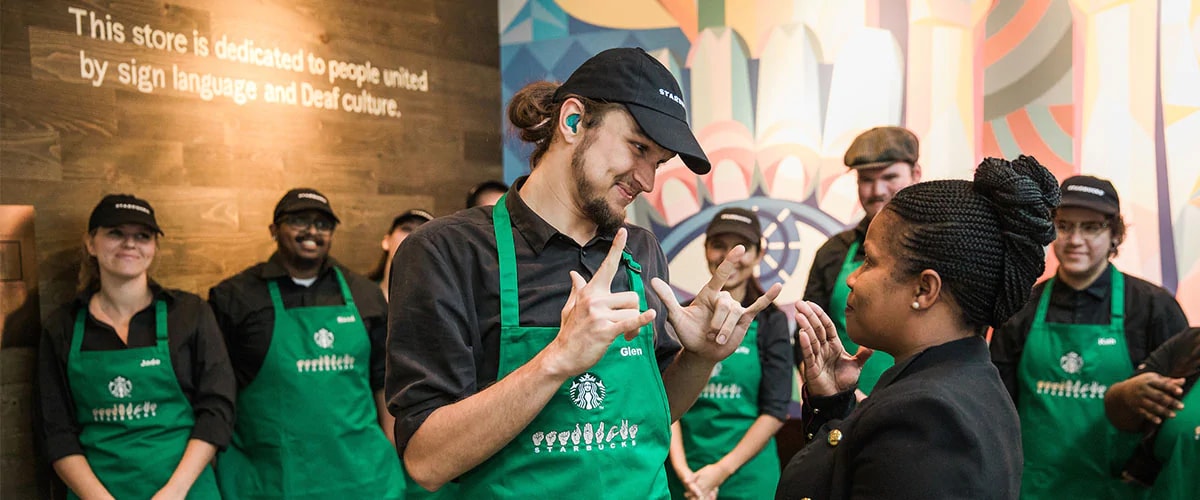 A culture of inclusion
We're committed to upholding a culture where inclusion, diversity, equity and accessibility are valued and respected. Your entire experience—starting with your application—is designed to be the beginning of an inspirational journey, where you are treated warmly and with transparency, dignity and respect. 
Our many Partner Networks (also referred to as employee resource groups) work to create an inclusive environment across Starbucks representing the broad spectrum of our partner backgrounds. These groups, such as our Pride Alliance and Women's Impact Network, bring together partners with common interests, helping connect them to growth opportunities and ways to serve our communities.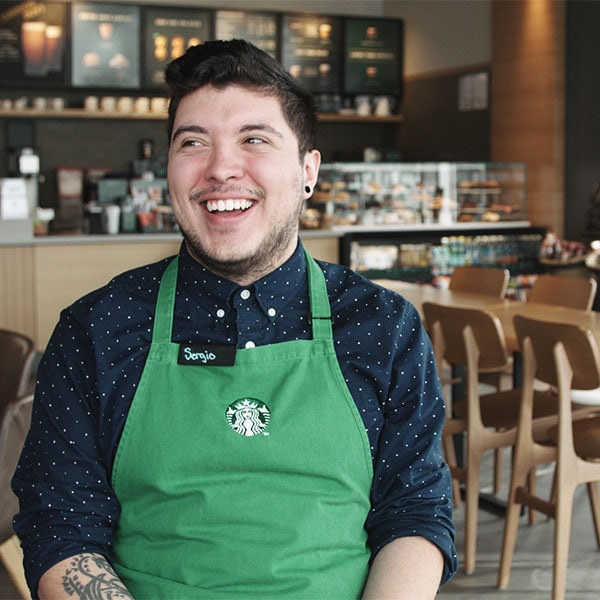 Opportunity for all
Starbucks has and will always look to create opportunities for those in need. As one of Canada's leading employers of young people facing barriers to employment and of refugees entering the Canadian workforce, we have set ambitious hiring goals and are sharing best practices with other employers in Canada.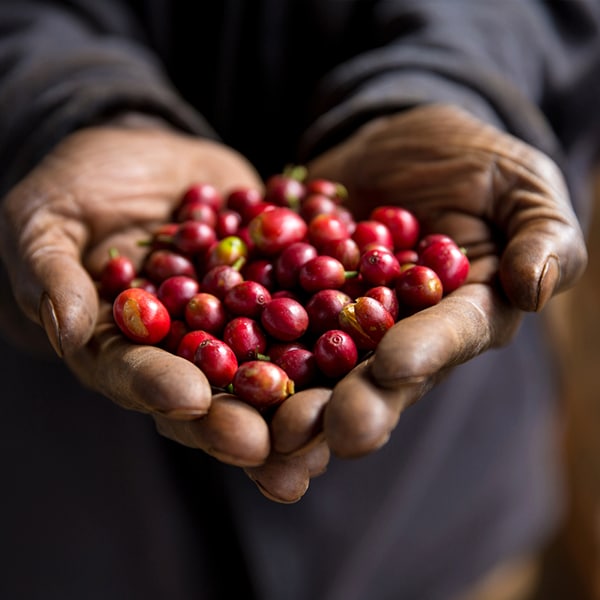 Sustainability
Starbucks is building and operating stores with an aim to minimize our environmental footprint with ambitious goals for 2020 and beyond. Starbucks® coffee is verified 99% ethically sourced. We are working with other industry leaders to make coffee the first sustainable agricultural product. We plan to invest in training and financing for coffee farmers and provide 100 million coffee trees by 2025.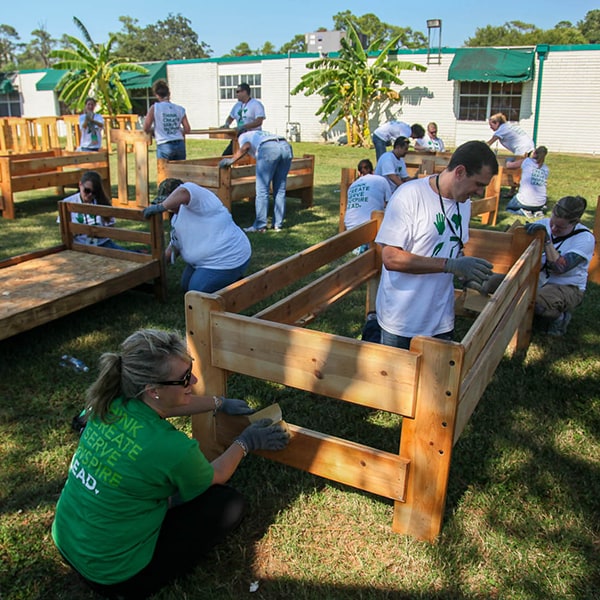 Strengthening communities
Each Starbucks® store is a part of a community, and we're committed to strengthening neighborhoods wherever we do business. This is brought to life through programs like Starbucks FoodShare, our commitment to rescuing 100% of food available in Canadian company-owned stores. As well, our goal is to have 100% of our stores participating in community service annually by 2020.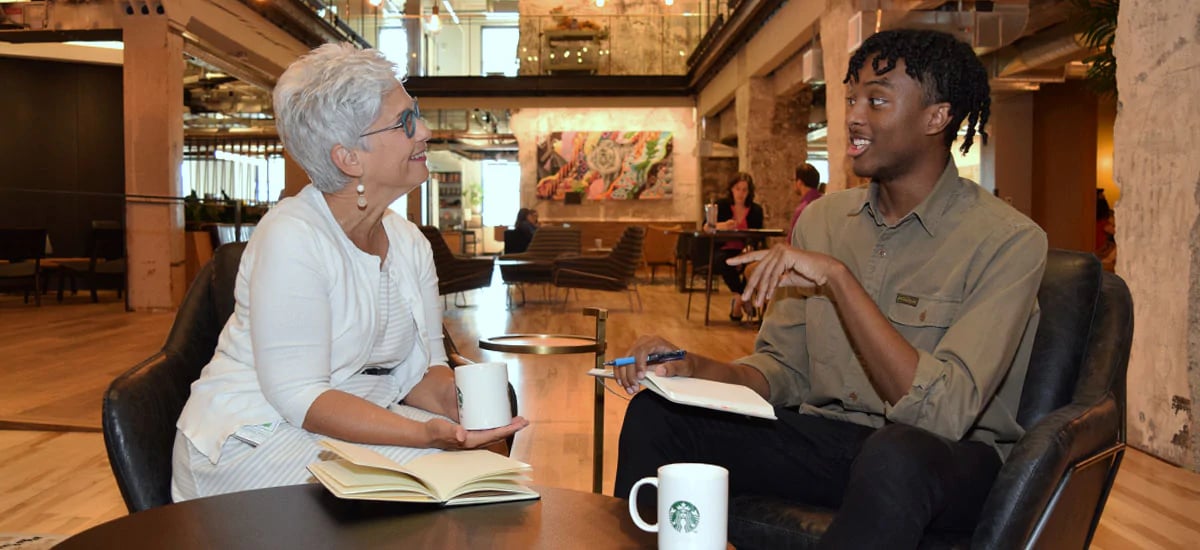 Training and development
At Starbucks, we are devoted to supporting, engaging and investing in the development of our partners. Our goal is to provide our valued partners with learning opportunities to develop skills, further careers and help partners achieve their personal and professional goals. As a partner (employee) who is curious, collaborative and a continuous learner, you'll have limitless opportunities to make an impact and thrive, all while becoming your personal best and being recognized for it. We reward partners who achieve results, live our mission and values and help others succeed.
Retail Stores
Create the Starbucks Experience for our customers
Corporate Roles
Support our brand's growth and results
HONOURED AND RECOGNIZED
2018 - World's Most Ethical Companies

2018 - Fortune World's Most Admired Companies

2019 – Glassdoor's Best Places to Work

Lifetime Recognition – Waterstone Canada's Most Admired Corporate Culture
ACCESSIBILITY SUPPORT
Starbucks Corporation is committed to offering reasonable accommodation to job applicants with disabilities. If you need assistance or an accommodation due to disability, please contact us at 
applicantaccommodation@starbucks.com
.
STARBUCKS IS AN EQUAL OPPORTUNITY EMPLOYER
Starbucks is an equal employment opportunity employer of all qualified individuals. Starbucks does not discriminate on the basis of race, colour, religion, sex, national origin, age, physical or mental disability, sexual orientation, marital status, military/veteran status, gender identity and expression, genetic information or any other basis protected by local, provincial, or federal law.